I get this question all the time, and every time I rewrite a crappy version of what I want to say. I've been thinking that I should write an article about it forever… Well, it's never too late to stop being an idiot, so here we go!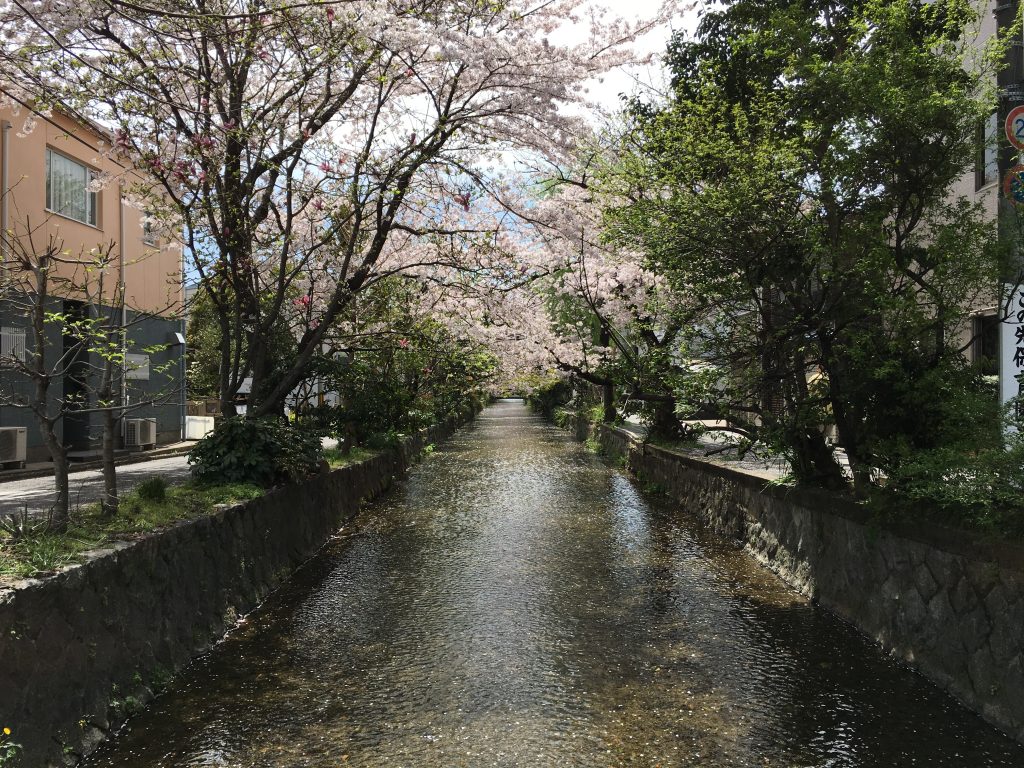 First a tiny bit of context: I love Japan. I've studied the language and culture at university, I've lived there for years and been there many times before and after. It's not a perfect country, and I have some very strong issues with parts of what makes life there, but overall, and especially for visiting, it is wonderful. It's safe, fun, different, interesting, and is a big part of a lot of what geeks enjoy. It's also close enough to what we know for total comfort, but different enough that it is a real experience.
So here's what I tell people who ask me what they should do / see / eat in Japan:
Tokyo:
Ichiran, ramen chain restaurant. Although it's a chain, I usually put it in the Tokyo section because that's where I first went (Shibuya). Some of the best ramen I've had. I really recommend going a bit spicy and definitely al dente (kata). You choose what you want and pay at a machine before going in (very common in Japanese fast food like places). Oh, and Ippudo is a very decent altertive chain. They have places in western cities as well (when I'm in Paris, I'm there all the time).
Gyozarou, gyoza restaurant on Omotesandou. If you love gyoza, you'll love this place (and if you don't, I don't even want to talk to you anymore). It was a while ago, but the miso cucumber was also kind of incredible. If it's still there, try it.
Tsukiji fish market. If you're coming from the west, the first day is probably going to be jetlag hell. Take advantage of this and get up early to go eat sushi breakfast/brunch at the restaurant inside the Tsukiji market, you'll thank me. You can then go hang out in the market itself; it's less hectic and it's still pretty cool (early in the morning it's kind of crazy, and honestly I'm not sure it's super worth it).
Warning: Asakusa temple is kind of terrible. It's a classic and you'll probably have to go there anyway, but it's horribly touristic and I would never go there again if I don't absolutely have to.
Meiji shrine is lovely. It's also one of the few places that feels quiet and natural in Tokyo. If you're only staying in the capital, I'd definitely recommend not missing it. If you're short on time and also going to Kyoto (or another city that isn't a giant heap of concrete and glass), you can get that kind of feeling there instead.
Akihabara is not the best place for electronics. I mean, you'll want to go there of course (as you should), but don't plan on making big purchases there, it's become just too expensive. Unless you're looking for retro stuff of course. Otherwise, West Shinjuku (or any Yodobashi Camera / Bic Camera / etc really) will do much better.
Shibuya crossing on Saturday evening. It's just crazy. If you have a chance, just go there and cross with the crowd, it's kind of surreal.
Ghibli museum. It's fun, but mostly for kids. Still a nice place to go if you're into the movies, but be aware you should probably get the tickets BEFORE you go to japan. Each country has a limited set attributed to them, and they should be purchased very much in advance.

Kyoto:
Senmonten, gyoza restaurant. A tiny place in Gion, it's also one of the best gyoza places I've ever been. Whenever I'm in Kyoto, I go there at the very least once a week.
Ippodo, tea house. A lovely dive into Japanese tea culture. The staff explains how to brew the tea the right way (transferring water from cup to cup to cool it and all that). I'd recommend it even for non-tea fans, it's just culturally interesting.
Nishiki Market. Just a cool local market that I'd recommend for everyone. Very crowded and busy since it's a narrow alley in the city center, but it's pretty cool.
Teramachi and the covered city center area. Just the center of Kyoto, you have to go there and walk around. There's a famous arcade called A-cho on Teramachi street near Shijo. Arcades are a dying breed even in Japan these days; if you like gaming, check it out.
Kyomizudera is a judgement call. Very famous temple in the mountain, and quite frankly super impressive architecturally. I used to love it, but the last two times I went it was being renovated (construction stuff all over) and the crowds were just too crazy for me to enjoy anything. I was disappointed both times. Not saying you shouldn't go (it's one of those things), but… fair warning.
Arashiyama (mountain to the west of the city) and monkey park. Absolutely lovely. The surroundings of the area are nice to begin with (with the river and everything), but in the fall it's just magical, especially when you climb up the mountain, which the monkey park is great for. The monkeys themselves are half cute half menaces (expectedly), but the view of the mountain and city are definitely worth it.
Sanjusangendo temple; the one with lots of Buddha statues. I really like it, my wife adores it. Definitely one to check out; it's very different from all the temples, which might start blending into one another if you see many.
Fushimi Inari (the thousand torii gates mountain thing). Again, one to see. Especially if you climb all the way up: the way back down is MUCH nicer (sparse), and towards the end, when you get back to the base upwards / downwards path, there's a cemetery area that you really shouldn't miss. Look for it; we only found it the second time and it was magical.
Kinkakuji (golden temple) is kind of horrible (tourists). I wouldn't even go there at all unless you have a LOT of time.
Ginkakuji (silver temple) is ok, but the garden is great. Especially if it's raining!
The path of philosophy is kind of underwhelming. I guess you have to go there if you're doing the cherry blossom thing, but otherwise… I'd say you can skip it if you're short on time.
Okunoin at Nanzenji (and Nanzenji itself). Nanzenji is pretty famous, and when we went there it was almost empty so it was really nice (we got lucky). But next to it, up the mountain, is "Oku no in" a little nothing shrine that no one knows about (I think my wife found it on Lonely Planet). It's not easy to find and it's off the beaten path so most people don't bother, but it's worth the detour if you're there. Or worth making a detour if that kind of thing appeals to you.
Garden of the imperial palace. It's not that amazing, I'll admit, except if you're there during cherry blossom season or red leaves in the fall. If you're there at those times, then yes, by all means spend an hour or two in the gardens.
Nijo castle. Super interesting and yet another break from the temple marathon. Highly recommended.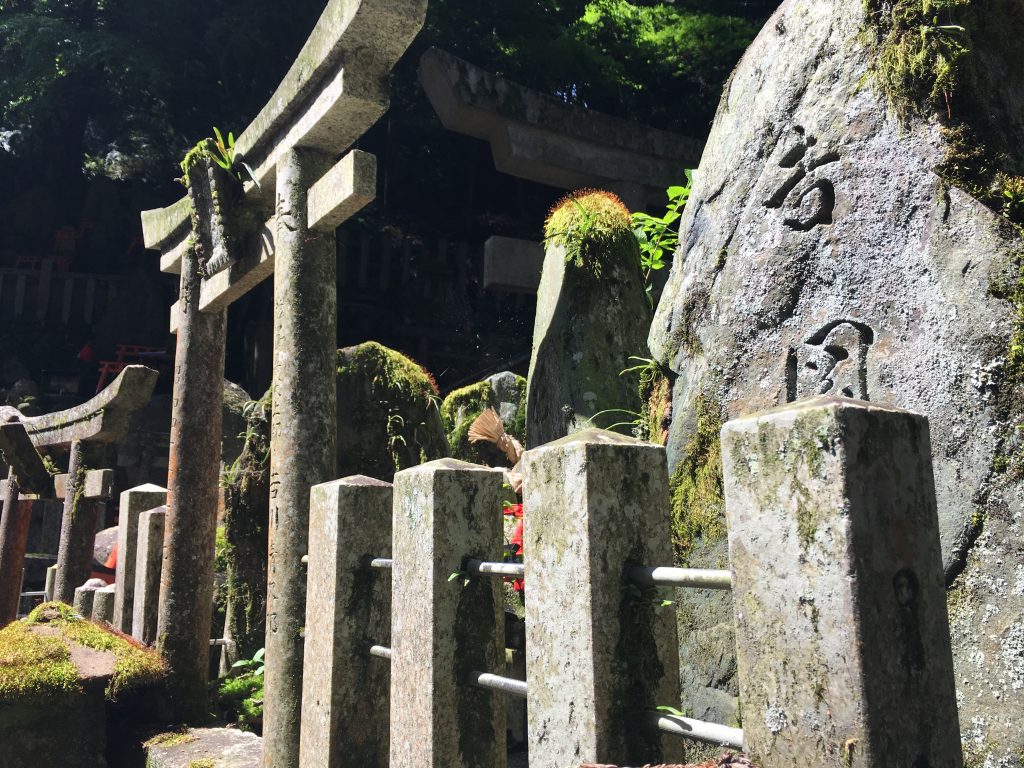 Other stuff:
Portable 4G router: I used this service twice and was very happy with it. I'm sure there are others that work just as well.
Japan Rail Pass: you probably already know this, but if you're going to be travelling in the country at all, it's likely worth buying a JR pass. You can only get those from outside the country though, so plan ahead. Little known tip: you can buy cheaper regional passes (JR West / East / etc) as well, and these might fit your plans better.
Department stores. They're all relatively similar, but all worth checking out at least once. Especially the more fancy ones (Takashimaya for example). Also good to know: toilets are super clean there (the entire country is clean, but toilets in department stores are amazing!), and if you're travelling with a baby, they have baby changing.
Ryokans (traditional hostels). If you can, try to spend at least a few nights in a Ryokan… But probably not in Tokyo. From my experience, ryokans in Tokyo are usually crappy hotels without much of the ryokan charm (although there might be good ones (and I'm sure you could find out for yourself online). But outside of Tokyo, a nice ryokan is an experience that I think anyone travelling to Japan should try and have at least once.
Teriyaki burger. If you go to Mac Donald's (and you know you have to), please have a Teriyaki burger. It's delicious and very Japanese. Don't be a snob, you'll be eating cool Japanese stuff all trip, and this is part of the culture too.
Conbini (convenience stores). They're amazing and they have everything; they'll very quickly become your everyday life savior; basically you almost never need to plan for food snacks or even drinks, because these things are everywhere and you can just refuel there. This is pretty common knowledge so I won't insist too much, but I will say that I especially recommend having chukaman (and other variations: pizzaman, curyman, etc). They're delicious and make for a great lazy mean (along with a small salad and (iced) ulong tea. The Suntory one is the best). Oh my god I'm hungry now.
Walk around. Lastly, and possibly most importantly: for the love of all that is holy, walk around. Japanese cities, including Tokyo, are very strange, with one of the weirder characteristics being how the big roads totally fade away when you walk 30 seconds into city blocks. You end up in tiny streets without sidewalks and entirely different atmospheres. In Kyoto you might find small shrines here and there, or a river you'd never have suspected was tucked away between these two rows of buildings. It's very easy to go from hotel to metro, metro to city center, and back. But if you do, you'll miss the best parts of being there…
August 10th, 2017