TL;DR for you impatient fools:
1) For the love of all that is holy, do not die. Retreat, go to a fountain, hearth. Do not die.
2) Play VS AI until you're confortable graduating to Quick Match. It can take a while.
3) Don't unlock the camera if you're not there yet. Rather, pay attention to positioning.
4) MOBAs aren't twitchy. Make each click and ability deliberate, including auto attack.
5) Role names are confusing. Warriors are tanks, and specialists handle lane pushing.
That's it, now go be awesome.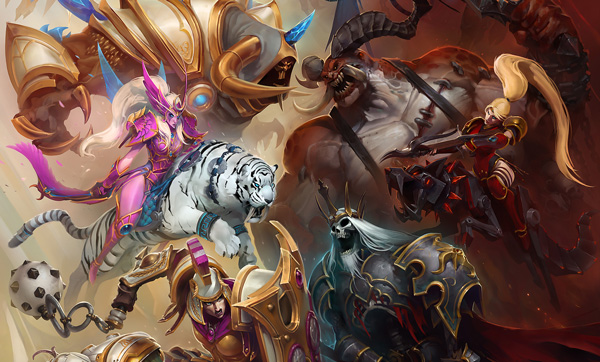 ---
Long version:
Some of you might know I started playing a whole lot of Heroes of the Storm over the holidays (I think I mentioned it in almost every podcast I've done since then). I had played it here and there before, but for some reason over the month of December I went back to it and something clicked. Actually, it was a few different things that clicked… By reading and watching various guides and experimenting myself, I have come to understand a number of very non-obvious elements of the game that I very much needed to start really enjoying it, and I suspect other players new to the MOBA genre might appreciate as well.
So without further a do, here are the five (ish) things I think every new player should know when starting their journey in Heroes of the Storm. Enjoy!
1) Remember these five simple all caps words: PATRICK SAYS DO NOT DIE.
Basically, dying is the worst thing you can do in the game, period. Whatever you do, you should try to avoid dying at all cost. Even if there's a team fight, even if you think you can get that last hit, even if you think it would make you a golden hero of awesomeness… Don't take the risk, it's not worth it. If you're getting low on health or mana, just take the time to retreat, hearth, get to a fountain… It's a much better plan overall. Do anything, but do NOT die.
Like, seriously, whenever you're trying to decide whether or not to keep pushing the fight, play this voice in your head: PATRICK SAYS DO NOT DIE.
January 13th, 2016 |
No Comments